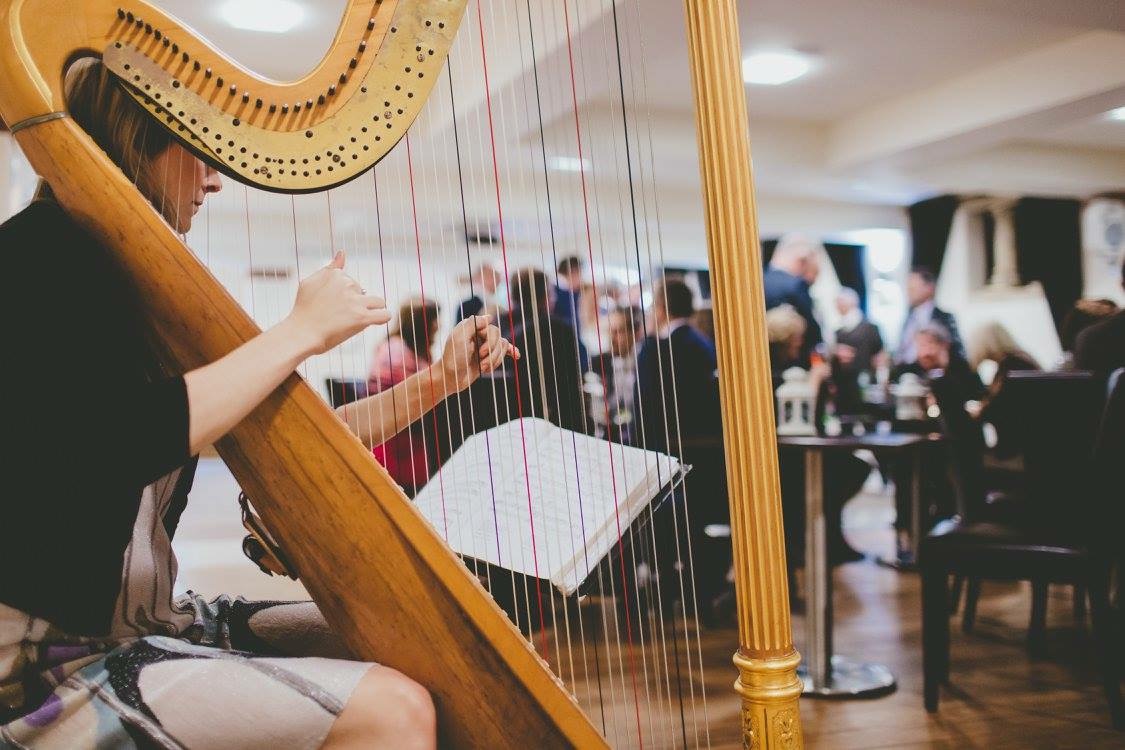 Repertoire
I have an extensive repertoire and am able to supply music suitable for every occasion, creating a stylish background ambience for your venue.
Below is a selection of the music that I play and I am more than happy to discuss any requests you may have.
I also provide a music consultation service in which you can decide on your music choices and hear me play, along with finalising details for your event.
Classical Repertoire List
Ash Grove – Anon
Arrival of the Queen of Sheba – Handel
Ave Maria – Schubert
Berceuse – Faure
Chaconne – Jeremiah Clarke
Chanson De Matin - Elgar
Clair De Lune – Claude Debussy
Corcona – Alfredo Rolando Ortiz
Etude no'28 – F.J Dizi
Grand Duo Concertant Op. 85 – Mauro Giuliani
Greensleves – Arr.Samuel Milligan
Ground in F with variations – Henry Purcell
Impromptu-Caprice – G Pierne
La Boite a Musique – Louise Charpentier
La Source – A.Hasselmans
Lazy Afternoon – Skyla Kanga
Londonderry Air - Anon
Little Fountain – Samuel O.Pratt
Meditation from Thias – Massenet
Minstrels holiday – Skyla Kanga
Nocturne – M.Glinker
Canon in D – Johann Pachelbel
Passicale – G.F Handel
Pavane and Variations – Antonio de Cabezon
Pavane – Gabriel Fauré
Pokarekare Ana – Trad New Zeland love song
Reverie – Marcel Grandjany
Rondo "Le garcon volage" – Anon
Rouet – Mademoiselle Ferry
Sonata in E flat – Gioacchino Rossini
Sonata No.1 – John Parry
Sonate – F.A Rossler-Rosetti
Sonate – J.L Dussek
Sonatina 2 – Dussik
Sonatina 2 & 6 – F.J Naderman
Tango – Carlos Salzedo
Tanot zentil me mostri tua figura - Arr.D Bouchard
Theme con Variazioni – G.F Handel
Trumpet Voluntary – Clarke
Variations on a Swiss Air – L.V Beethoven
Variations sur un theme de Mozart
Wedding March – Mendelssohn
Yesterday – Beatles
Let it be – Beatles
All you need is love – Beatles
You Belong to me – Bob Dylan
She – Elvis Costello
Tiny dancer – Elton John
Come away with me – Norah Jones
Lady in Red – Chris De Burgh
Fields of gold – Eva Cassidy
Songbird – Eva Cassidy
Misty – Erroll Garner
Everything - Michael Buble
Greatest Day - Take That
Make you feel my love – Adele
This years Love – David Grey
Use Somebody – Kings of Leon
Ordinary People – John Legend
Better Together – Jack Johnson
Thinking Outloud – Ed Sheeran
Tenerife Sea – Ed Sheeran
Evergreen – Barbara Streisand
Everything I do – Bryan Adams
You raise me up – Brendan Graham
The Blower's Daughter – Damien Rice
What a wonderful world – George Weiss
Wind beneath my wings – Larry Henley
From this moment on – Shania Twain
I will always love you – Witney Houston
On the Wings of Love – Jeffery Osborne
The Power of Love – Gabrielle Aplin
Stairway to Heaven – Led Zeplin
Last night on earth - Greenday
Heartbeats – Jose Gonzales
Chasing Cars - Snow Patrol
Lover of the Light - Mumford & Sons
Angels – Robbie Williams
One day like this – Elbow
With or without you – U2
In Dreams - Lord of the Rings
Let it Go – Theme tune from Frozen
Zelda theme tune
Isn't she Lovely- Stevie Wonder
Just the Way you Are – Bruno Mars
Muse- Starlight
Film/Show Repertoire List
I dreamed a dream – Les Miserables
On my own - Les Miserables
Beauty and the Beast
Can you feel the love tonight? – Elton John
Your Song – Elton John
My favorite things – Oscar & Hammerstein
Sound of music – Oscar & Hammerstein
La Scala – Captain Corelli's Mandolin
Andante con Variazioni - Captain Corelli's Mandolin
Song for Pegalia– Captain Corelli's Mandolin
A Whole New World –Aladdin
Moon River – Breakfast At Tiffany's
Somewhere over the rainbow – Harold Arlen
My Heart will go on – Titanic
I could have danced all night – My fair lady
A selection of songs from Mamma Mia
Memory – Andrew Lloyd Webber (Cats)
Any dream will do – Andrew Lloyd Webber (Joseph)
Don't Cry for me Argentina – Andrew Lloyd Webber (Evita)
Music of the night - Andrew Lloyd Webber (Phantom)
Wishing you were somehow here again - Andrew Lloyd Webber (Phantom)
Listen To Me Play
Hear a selection of pieces from my repertoire list.